Yossi Aharon is a musician and virtuoso Greek bouzouki player from Israel.
He began his musical career at a young age. The first time he hold the bouzouki was at the age of 3 and he took a lessons from the musician George Bar.
At the age 6 he started learning music and music notation and learned to play on violin and piano. From an early age he showed extraordinary musical talent and loved to play classical melodies of popular composers.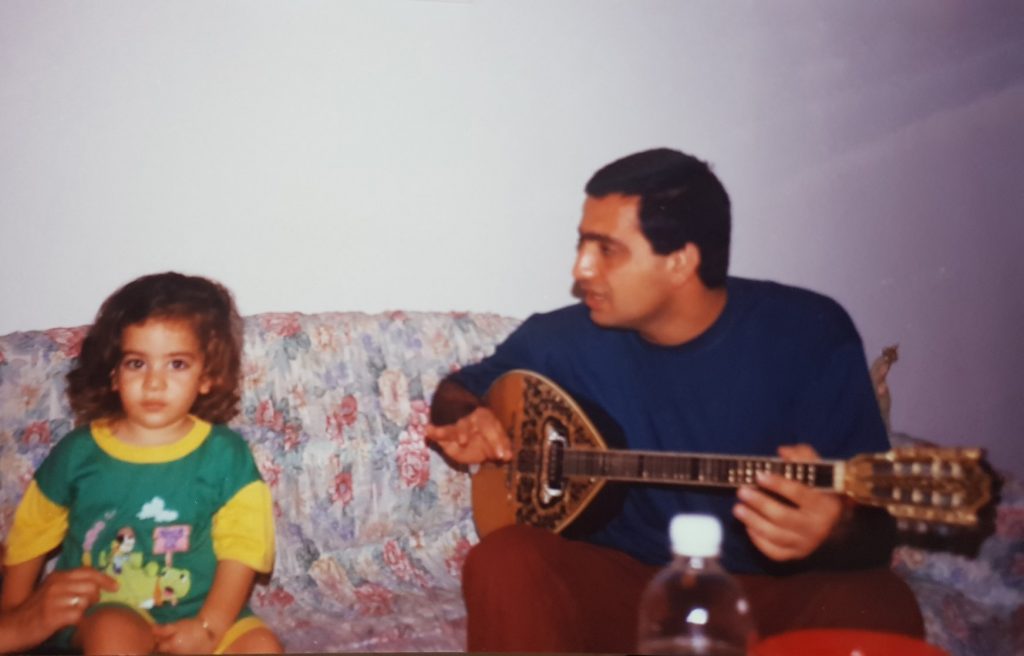 Later he studied the theory of Maqam and was influenced by Turkish and Greek music. He learned to play Oud and particularly admired musical compositions in Turkish classical music of musicians in the Turkish Ottoman period.
During a visit in Greece, he began studying to play Greek Bouzouki with Giannis Dimitriou in Thessaloniki, Greece, where he stayed for several months and learned the Rebetiko music and culture.
The period in Greece was the most influential in his life, he was influenced by Greek culture and developed a special musical emotion which is highly bound to Greek music and Rebetiko and felt even then bouzouki is the musical instrument that will accompany him throughout his life. After the visa ended he had to return to Israel.
He began to study web development and graphic design and worked in the industry a period of time in which he took part in dozens of different projects and specialized in building and promoting websites for businesses.
At the same time he began teaching bouzouki and starting to work on a new website called  "The Greek World" (in Hebrew: "Haolam Ha'yevani") contained information on Greece, Greek music and culture and even learn the Greek language online. The website received thousands of unique users each month.
In light of his success, he was asked several times by visitors why Greek bouzouki method book in Hebrew, and subsequently began writing the book "Kessem Ha'bouzouki" ("The Magic of Bouzouki"), a Greek bouzouki method book in Hebrew who contains all the elements including musical theory and Greek modes (Greek musical scales). He worked hard on his writing and chose to spread it all the knowledge and experience accumulated over the years as a musician and bouzouki player.
His great passion for Greek music and the constant visit to Greece caused him to abandon his professional occupation and work area which was very successful and it had to spend most of his time in music.
Today, Yossi Aharon is considered one of the best bouzouki players in Israel and the world and gained recognition abroad the country. He belongs to the old generation of musicians who performing the initial improvisation "Taximi" in inspiration of the moment. His musical education is very diverse and includes extensive knowledge in composing, playing and singing in Greek, Arabic and Turkish music. Multi-instrumentalist who play professionally in several musical instruments include Greek bouzouki, oriental keyboard and Oud.